Faith needs freedom: the Religious Freedom Report
ACN Italy published the first Religious Freedom Report in 1999. The report notes whether religious freedom is upheld in comparison to other world religions and how the situation has developed over the past two years.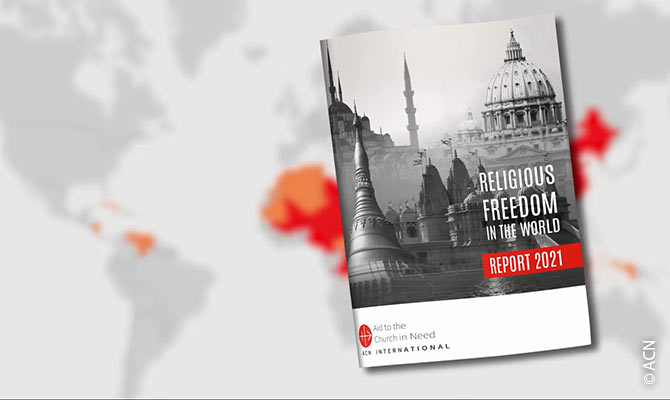 The report now examines 196 countries, runs to nearly 800 pages and is published in six languages. It is one of four reports on the state of global religious freedom. The other three are published by the American Pew Research Center, the U.S. State Department and the United States Commission on International Religious Freedom (USCIRF). The ACN report is the only non-governmental report in Europe that takes Catholic social doctrine into account.
In November 2020, ACN's Religious Freedom in the World Report was to be published for the 15th time. However, due to the pandemic, the publication date was postponed to 20 April 2021. The sad conclusion: Since the last report, the situation has not improved in terms of religious freedom. On the contrary, this situation has worsened worldwide.
The rise of ethnoreligious nationalism in countries such as Sri Lanka and India and the increased persecution of Christians and Muslims by extremist Islamic groups are highlighted in the report as worrying developments, as is the use of facial recognition technology in China, which is also being used to restrict religious freedom.
Download the Executive Summary: