Christians make up around 15% of the population of Egypt and are as football-crazy as their Muslim neighbours, but there is not a single Copt in the national team.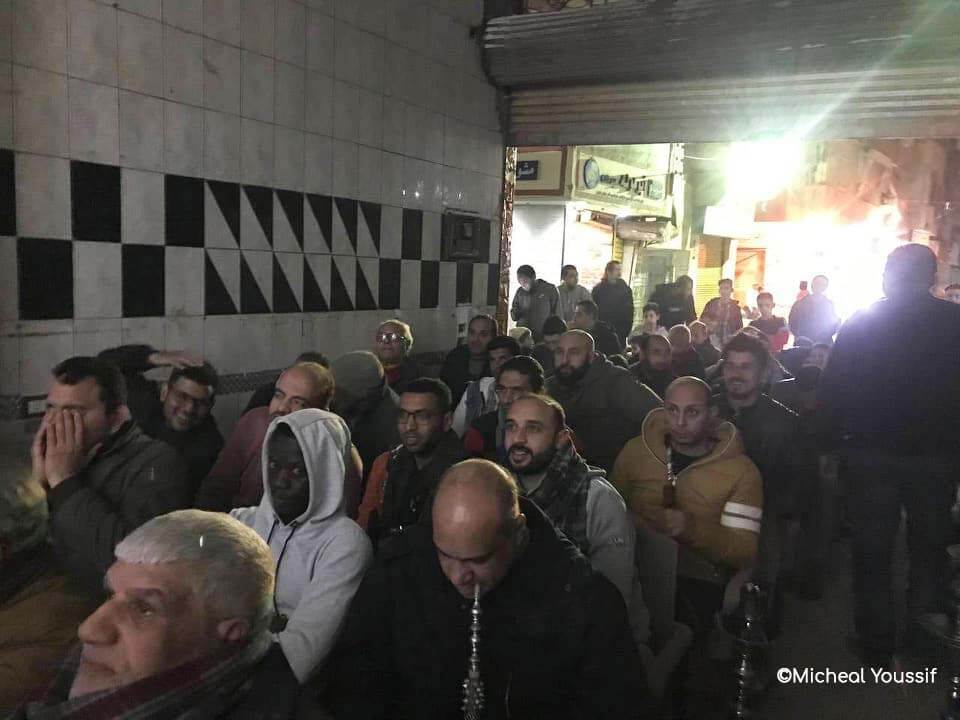 As the Egyptian national football team progressed through the African Cup of Nations, football fever once again gripped the nation.
"Egyptians are completely crazy about football. They love it", says Manuel José, a Portuguese manager who coached Egypt's biggest club, Al-Ahly, for eight years, witnessing the fan's passion first-hand. "When I coached in Egypt the International Stadium in Cairo had a capacity of 100,000, and it would fill up three hours before matches."
Tony Ghali left Egypt years ago. He now lives and works in Germany, from where he closely followed the progress of the Egyptian team in the African tournament. Before each game he and his daughters donned their Egypt jerseys, printed with the name of national hero and star player Mohamed Salah. Like all Egyptians, they were praying for a win, but Tony, like many other Coptic Christians, knows that no one on that team prays the way he does. "One rarely sees a Christian player in Egypt", he tells Aid to the Church in Need (ACN).
There are no official statistics on the number of Copts in Egypt, but estimates vary between 10% and 20%. The vast majority belong to the Coptic Orthodox Church, with a small number belonging to the Catholic Coptic Church. The fact that no Copts, of any denomination, are represented in top level football, and therefore in the national team, stings.
"I will always be excited by the national team, because the players represent the country. But we're sorry that they don't use the full potential of the people. I am sure there is plenty of talent among the Copts", says Tony. "It isn't possible that among 20% of the population there isn't anybody who can play football", he adds.
His sentiment is echoed by Andrew Youssef, a Coptic lecturer and PHD candidate in theology, based in Canada. "Overall, I'd say the average Copt loves football and is happy to see the national team win, while upset there's discrimination against Copts in that regard", he tells ACN.
But is there actual discrimination? On the one hand, some are adamant that there is and that it is more widespread. They point to the fact that there were also no Copts in Egypt's recent Olympic teams. Even the head of the Coptic Orthodox Church, Tawadros II, remarked in an interview with Egyptian newspaper Al-Youm Al-Saba, in 2018, that "it's extraordinary that all of Egypt's football teams don't have a single Copt who has good legs and who kicked a ball on the streets when he was little".
Some Muslims also agree. Former player Ahmed Hossam, known as Mido, who played for many international clubs, said in an interview with Egyptian television station DMC, in April 2018, that "regrettably, there's a lot of people in Egypt who are bigoted over colour, religion and ethnicity. We must confront them and not bury our heads in the sand. Can you believe it that in the history of football in Egypt, only five Christians played at the top level?"
Among Copts, stories abound of young boys who were turned away from big clubs at trials when it was revealed that they were Christians, either by their names or, in one case, by the tattoo of a cross that many young men have on their wrists. How many were actually cases of discrimination, and how many were just interpreted that way by a people who have learned to see life through a lens of persecution, is impossible to tell.
Tony Ghali tells Aid to the Church in Need that "perhaps clubs fear raising a Christian Egyptian to the status of hero".
One aspiring player with an unmistakably Christian name,  Mina Bindari, , was asked by a club to play under the name Ibrahim. At first, he accepted, but later preferred to drop out of professional football and form an academy to give young Christian players a chance to improve. Because he refused to replace one form of discrimination with another, the Je Suis academy is open to Muslims as well, who form around 10% of the players.
Others, however, say that the problem is not discrimination. They claim that Christian parents discourage their children from playing football and that the perception that bias is widespread gives young Coptic players an excuse to give up when they fail trials in the first place, instead of fighting for their dreams.
When he spoke to Aid to the Church in Need, Manuel José seemed oblivious to the idea that Christians suffered discrimination in football. "I was there during the Arab Spring. I saw how football fans, Copts and Muslims, side by side, protected the protestors from the police. I still have two jerseys at home that belonged to two fans who were killed. After the revolution there were some problems, some churches were burned, but then things calmed down and both communities get along with each other", he says.
Critics of the discrimination theory generally point to Hany Ramzy, a former player and manager who enjoyed great success in Egypt and abroad, including as captain of the national team, despite his religion. Ramzy himself says he never encountered discrimination. Tellingly, however, his name is not clearly Christian and he himself admits that for years nobody in football knew that he was a Copt.
Egypt's eventual defeat in Cameroon prevented celebrations back home, but fans will have another chance soon, as their players take on Senegal in a difficult tie in March, to try and qualify for the World Cup in Qatar, this year. In victory or in defeat, football continues to show that it has the power to unite people despite their differences. To Copts, however, it seems that this unifying factor could be explored more deeply, for the benefit of the country as a whole.