Since the fall of the Gaddafi regime in 2011, Libya has been in a chaotic, civil war-like state. The country is divided into different groups that claim power. In addition, Libya is a corridor for human and arms trafficking and a stronghold of the IS. The entire world has been shocked by excessive violence, such as the beheading of 30 Coptic Orthodox Christians by the IS in 2015.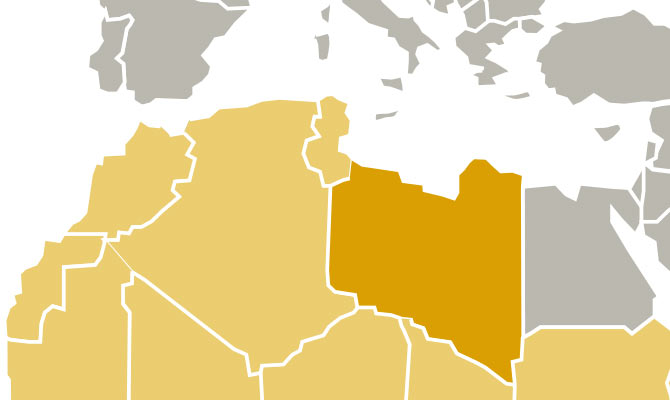 For instance, we financed the participation of 30 young people at the World Youth Day with Pope Francis in Krakow, Poland in July 2016. The Christians in Libya account for only 2.7 % of the total population. Against the backdrop of this chaotic political situation, the Catholic Church is fighting a losing battle. Some communities have been waiting for a Eucharistic celebration for up to two years.
There is only one bishop in Libya at the moment, George Bugeja. He laments the difficult political situation and the catastrophic staff situation of the Church. With our support, Bishop Bugeja is currently concentrating his energy on emergency aid for the many Africans fleeing to Europe after crossing the perilous desert through the city of Sabha.