Monsignor Vella: We are the only point of reference for all Malagasy people
Aid to the Church in Need accompanies Pope Francis' trip to Madagascar with a series of projects in support of the local Church, including thousands of Mass intentions for priests in several dioceses, contributions to the formation of religious and candidates for the priesthood, and subsistence aid for contemplative nuns. In particular, considering the serious health situation in a country where in recent months more than 1,200 people have died after contracting measles in the absence of a vaccine, ACN will donate vaccines and medical care to 69 seminarians of the Major Seminary of St. Paul VI in Antsiranana.
The visit of Pope Francis, who arrives on the island thirty years after John Paul II, is much awaited, as reported to ACN by Monsignor Rosario Vella, Bishop of Moramanga. "Our hope is that the Holy Father can rekindle hope in the hearts of the Malagasy, who have been trying for so long to change society without succeeding, and at the same time bring peace to a society that is strongly divided even within families, villages and society".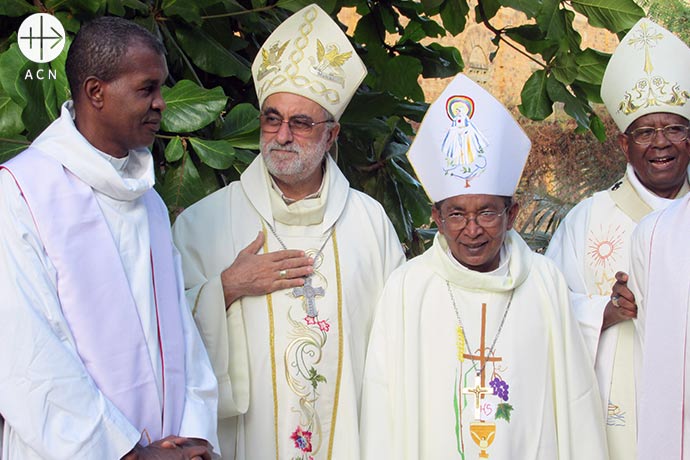 For almost forty years the Italian prelate has been in Madagascar, and he has been talking about the great excitement at the Pope's next visit to the island where, although Catholics number only about 8 million of the 25 million inhabitants, the Catholic Church provides indispensable support for the entire population. "If people need treatment, they come to our clinics, while the parents send their children with faith to the schools we have set up even in the most remote villages. And then each parish manages projects related to agriculture or health care programs that benefit the faithful of all religions. The Catholic Church here has always been the only point of reference for everyone", says Monsignor Vella.
Although rich in mineral and natural resources, Madagascar is one of the poorest countries in the world. Almost half of the children are malnourished, the illiteracy rate is 31% and only 15% of the population has access to electricity. "There are families that do not even have the money to care for their children and this is unacceptable", says the prelate, noting that the Church absolutely needs economic support from abroad. "The aid that comes to us from bodies like ACN is truly invaluable and allows us to carry out our work".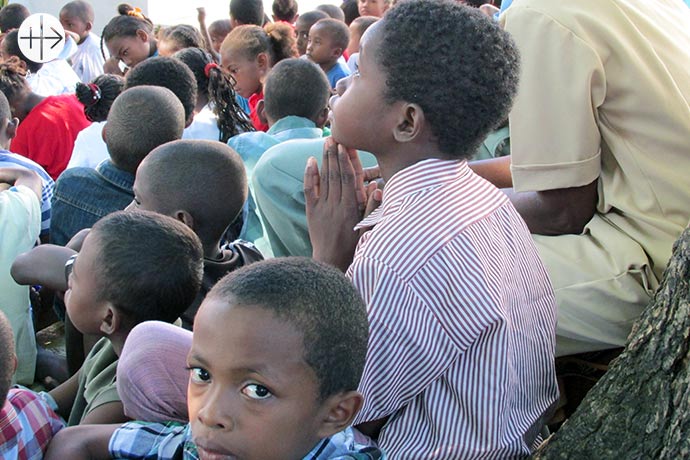 The Church that Pope Francis will meet from 6 to 8 September in the Great Island, is also a Church concerned about the rapid advance of Islam, especially in the northern area of the country. "There are plans, supported from abroad, to Islamise many parts of Madagascar", says Monsignor Vella.  "Recently I visited villages located in the woodlands of the diocese of Ambanja and there are numerous mosques under construction, without there being any Islamic faithful. We bishops are concerned because people convert to Islam after having been pressured or with the promise of economic incentives".