Solomon Islands: Help for the formation of 12 seminarians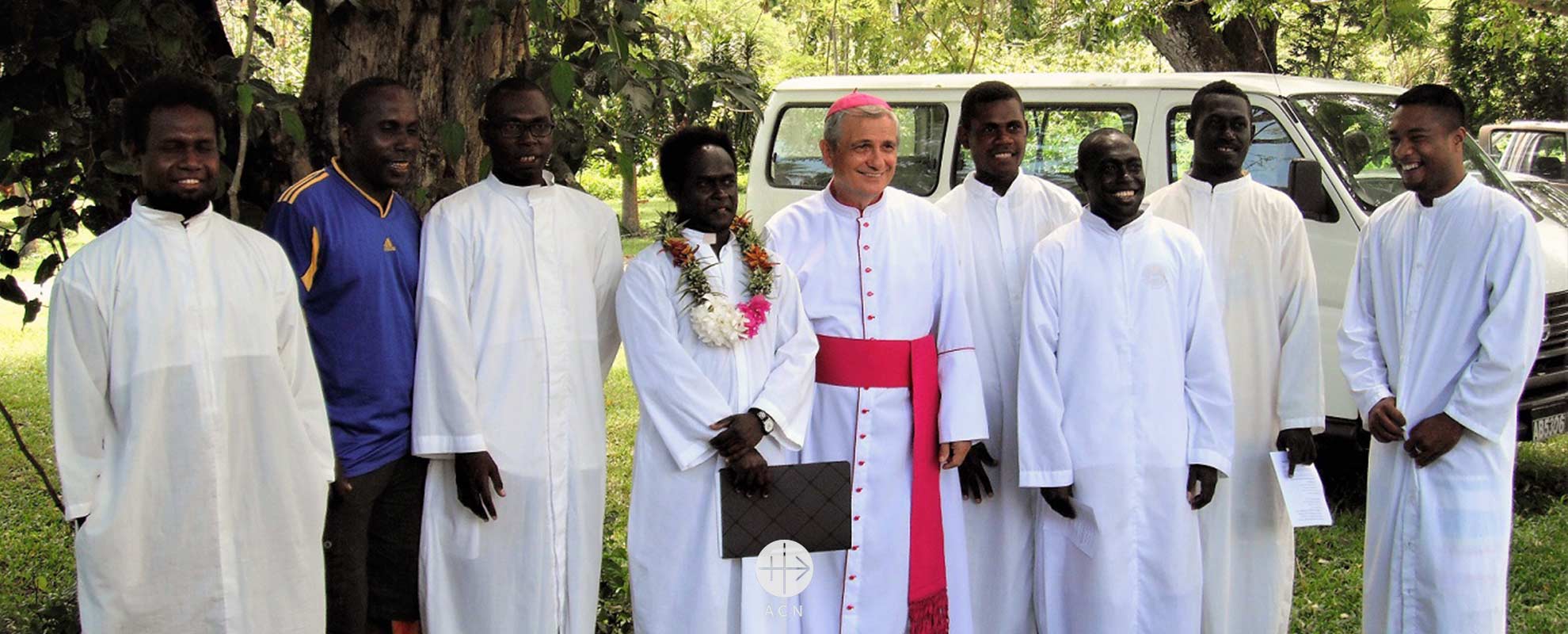 The Solomon Islands are an island group situated in the South Pacific, some 450 miles (750 km) east of Papua New Guinea and some 1250 miles (2000 km) to the northeast of Australia. Once its inhabitants were fierce headhunters, but today almost all of them are Christians. Most belong to various Protestant communities, while around 20% are Catholics.
The Catholic diocese of Gizo is based in the city of Gizo, situated on the island of Ghizo and the capital of the Western Province. However, it also covers more than 40 other islands within a radius of roughly 200 miles (300 km).
One of the principal concerns for Bishop Luciano Capelli is the formation of his priests, for he has just 14 priests to minister to around 11,000 Catholic faithful, scattered so widely and thinly over so many different islands. Only two of these 14 priests are from the diocese itself, the remainder being "on loan", as the bishop puts it. But there is some reason for hope, for this year two of his seminarians were ordained to the diaconate, and altogether there are 12 young men training for the priesthood. In addition to this there are a number of young men who are seriously considering entering the seminary. This encouraging news is the fruit of the vocations apostolate that Bishop Capelli himself has fostered.