IN SRI LANKA, suicide bombers hit three churches and hotels in coordinated, near simultaneous attacks Easter morning that left 290 people dead, while wounding an estimated 500 more.
The series of bombings began at approximately 8.45 AM in the capital of Colombo with an explosion at St. Anthony Shrine, a historic church designated as the country's national shrine. It is the country's best-known Catholic church. Within about 45 minutes, a second Catholic church was hit, St. Sebastian's, in Negomba, some 20 miles up the country's western coast from Colombo. Subsequently, a bomb exploded at the Protestant Zion Church in Batticaloa, on the eastern coast.
During the same time period, there were explosions at three upscale hotels in Colombo that are popular with Westerners. There are several dozen foreigners among the dead. There are reports of two additional explosions in Colombo.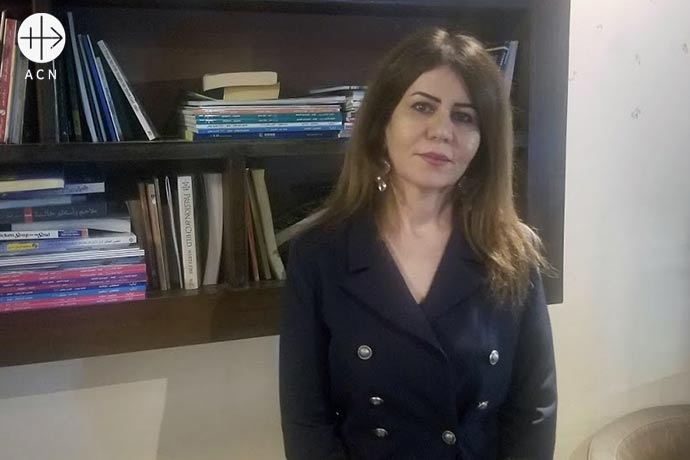 Reached by telephone, Bishop Warnakulasuriya Devsritha Valence Mendis of Chilaw told Aid to the Church in Need (ACN) that he condemned "the brutal attack, these acts of absolute violence that we cannot understand." The bishop said the bombings were "totally unexpected" and that the country had been enjoying peaceful relations among the different faiths.
Buddhists account for 70 percent of the country's population of 21 million; 13 percent are Hindus, with Christians making up some 10 percent. Sri Lankan Catholics number 1.3 million.
Most Catholics live in the western, coastal part of the country. "The area has many churches," said Bishop Mendis, adding that St. Anthony's Shrine attracts "people of all faiths," with thousands of people visiting the shrine every day.
No group has claimed responsibility for the terror attacks, but there are some reports that Sri Lankan security officials had received warnings that there was a threat to churches, linked to the return to Sri Lanka of ISIS fighters. Indian officials said the coordinated explosions targeting crowded urban settings are typical of the terror method of ISIS.
Pope Francis, after celebrating Mass Easter Sunday, called the bombings "horrendous" and conveyed his "heartfelt closeness to the Christian community, attacked while gathered in prayer, and to all the victims of such a cruel act of violence."
Noting that people of various faiths died in the attacks on the hotels, Bishop Mendis labeled the terrorist strikes "a crime against humanity." "Our Easter joy was taken away from us," he said and Easter Sunday "became a day of mourning." The bishop expressed confidence that "our people will face the future with courage and faith." In a message to ACN donors, Bishop Mendis said that "we need your prayers that peace and harmony may be restored to our country." He concluded: "As an act of solidarity, we must pray for all Christians who are suffering because of their faith."