Religious freedom in Eritrea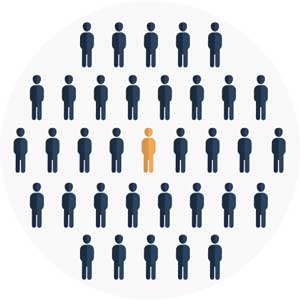 ERITREA: Latest reports state that up to 3,000 people – the majority of them Christians – are currently in jail for their religious beliefs. Most have been denied a fair trial. Eritrean Christians who have survived jail have described being held in massively overcrowded cells, without sanitation or ventilation. Others have reported being packed into metal shipping containers where the temperature soars under the African sun. Many eye-witness accounts have highlighted torture and physical abuse.
In 2014 the US Commission on International Religious Freedom (USCIRF) stated that Evangelicals and Protestants released from prison described "being pressured to recant their faith in order to be freed… Prisoners are not permitted to pray aloud, sing or preach and religious books are banned."   Christians are a particular target in a country where a UN Human Rights Council investigation found that "systematic, widespread and gross human rights violations [take place] under the authority of   the Government". Some reported incidents include the death of pneumonia of a Christian woman, who was held more than a year in prison, after being denied medical treatment for refusing to renounce her faith. In 2006 the Eritrean Orthodox Patriarch Abune Antonios was removed for refusing to excommunicate 3,000 parishioners who opposed the government and has been under house arrest since May 2007.
The oppression has prompted a mass exodus which Catholic bishops describe as leaving the country "desolate". The UNHCR described a massive increase in Eritrean refugees, stating that by the end of 2014 more than 216,000 had crossed the border into Ethiopia and Sudan. Many of them have experienced trafficking – including sexual exploitation. When a boat crossing the Mediterranean from Libya sank in October 2013 off the Italian island of Lampedusa, many of the 360 dead were Eritrean refugees. In April 2015 two Eritrean brothers, who survived a hazardous boat journey across the Mediterranean from Libya to Sicily, described how Islamic extremists patrolled villages looking for 'infidels' to kill. Haben, 19, and his brother Samuel, 14, were forced to deny their faith. Haben said: "The men come round with Kalashnikov and they ask you what your faith is. If you are Christian they take you away and kill you. They cut off your head or shoot you. This is what they have done to hundreds of Christians."