Democratic Republic of the Congo: reconstruction of a seminary destroyed by rebels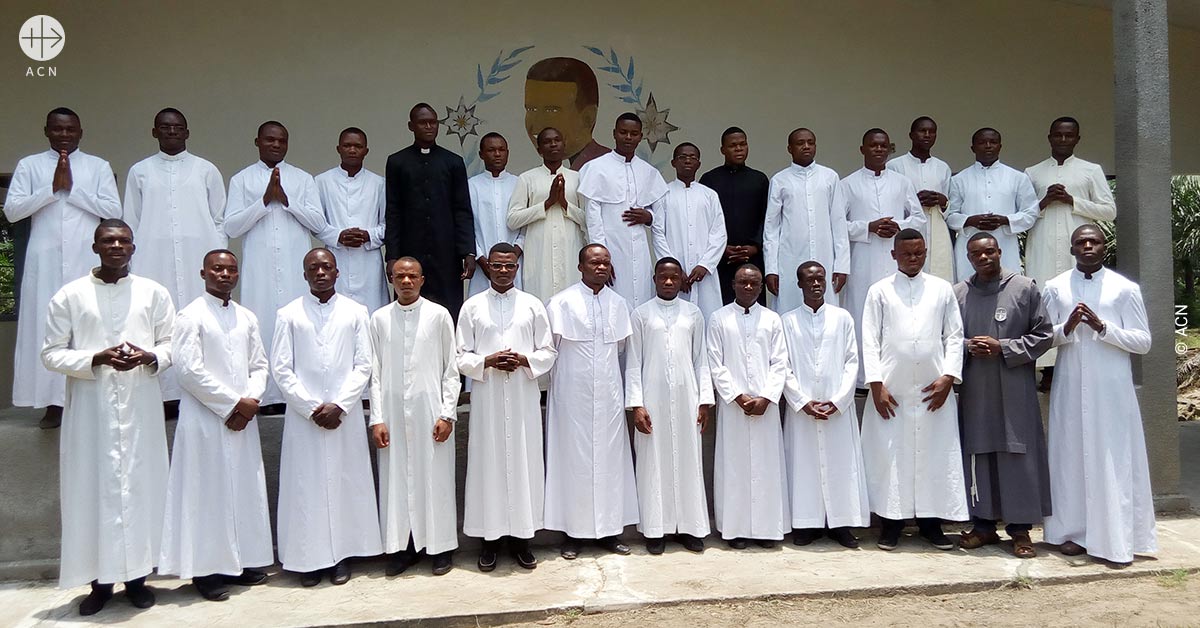 In many parts of the Democratic Republic of Congo armed conflicts continue to rage. In February 2017 the seminary of Christ the King, in Malole in the Archdiocese of Kananga in the south of the country, was looted, ransacked and set on fire. Shortly before the attack, the rebels had stated their intention to transform the seminary into their own headquarters. But the seminary rector refused their demand and then the government troops intervened, thereby escalating the situation. The only blessing was that none of the 77 seminarians, from seven different dioceses, who were studying at the seminary, was hurt. For it was already clear by then that the situation was getting increasingly dangerous, and so all the seminarians had been temporarily rehoused with local families in the community. Initially it was intended that they would only be there for a day or two, but this soon extended to 3 weeks, until they were ultimately evacuated and moved elsewhere for their own safety. As for the seminary, however, only a few sad remnants were left.
Thanks to the generosity of our benefactors, ACN was able to give 40,000 Euros to enable the Malole seminary to be rebuilt, so that the seminarians can continue their studies for the priesthood. The seminary has now finally been reconsecrated, to the great joy of all concerned.
Abbé Richard Kitengie, the rector, has written to ACN to thank you all: "On behalf of the whole community at the major seminary in Malole, I would like to express my thanks to you. We thank you with all our hearts for having shared our sorrow and taken pity on us. This is a great encouragement to us and has given us the strength to start over again."
Code: 115-02-19